TESOL celebrated its 40th birthday during the 2019 – 2020. Below are the events that were held to celebrate this milestone.
Spring 2020
May 9, 2020  | 4:00p – 5:00p  – Online: Free Webinar
An Insider's Guide to Fulbright for English Teachers
Leah Ginty and Brian Souders

Perhaps you've heard that UMBC has been named a Fulbright Top Producing Institution? If you're interested in applying for a Fulbright U.S. Student award to teach English, conduct research, or pursue graduate studies overseas, join us for a conversation between Leah and Brian that will address questions you may have, such as: How do I decide which country and/or award type to apply for? What are the steps of the application process? What activities should I get involved with now to have a competitive application? What should I emphasize in my application essays? What are a grantee's day-to-day responsibilities in their host country?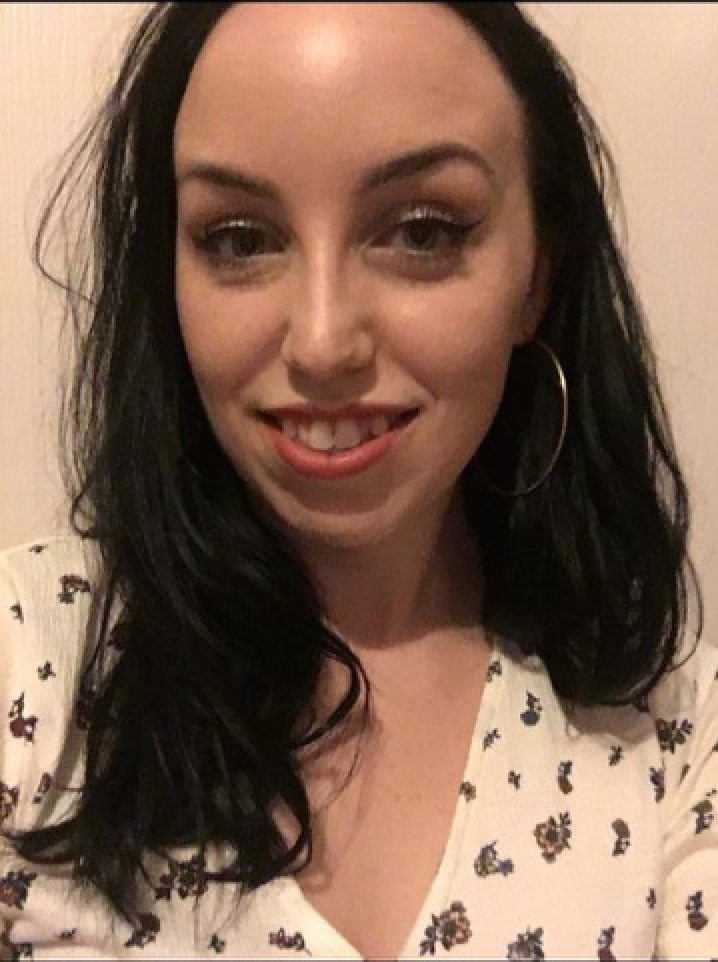 Leah Ginty is an alumnus of the 2019-2020 Fulbright U.S. Student Program. As an English teaching assistant in Benin, she co-taught English lessons with local teachers in secondary schools, English clubs, and U.S. embassy-sponsored programs. During the 2016-2017 school year she held a similar role in Guadeloupe through the Teaching Assistant Program in France (TAPIF). Leah earned an M.A. in TESOL with PreK-12 certification from UMBC in 2019. During that time, she interned in two Howard County schools and developed an ESL narrative writing program for a school in Montgomery County. She was an interviewer in UMBC's 2020-2021 Fulbright panels. In 2016, she earned an M.A. in French Literature from Boston College, where she had been a French teaching fellow and research travel grantee. She graduated from UMBC summa cum laude in 2014 with a major in MLLI (French), a certificate in Gender + Women's Studies, and a minor in music.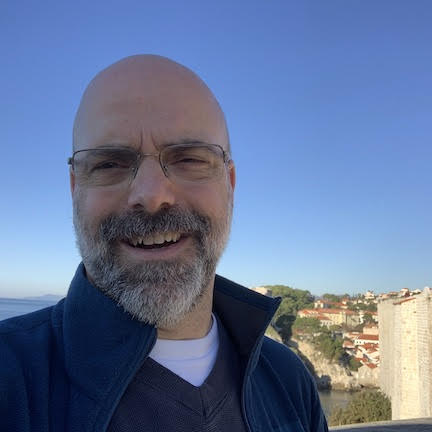 Brian V. Souders, '09, '19 has served as UMBC's Fulbright Program Advisor since 2009. He has worked with hundreds of UMBC students on their applications for Fulbright and other prestigious scholarships during that time. He has also served on the executive board of the National Association of Fellowships Advisors, the professional organization of fellowships advisors. He currently teaches EDUC 666: Cross-cultural Communication for ESOL in the UMBC TESOL MA program. He lived two years in Finland – as a high school exchange student, and later as a Finnish Ministry of Education Scholarship recipient. He attended two intensive Russian-language study programs in Moscow, and worked for a year in Tallinn, Estonia as a research affiliate with the Estoniana Academy of Sciences under the auspices of the Foreign Language and Area Studies (FLAS) graduate fellowship program.
Click here to view or download event flyer.
May 16, 2020 | 4:00p – 5:00p  – Online: Free Webinar
Restorative Practices for English Learners At-risk in the Time of COVID-19
Madelaine Pella Schwartz

In the time of a historic pandemic, ESOL educators across the globe have had to engage with new online learning platforms. Many have been forced to quickly learn and adapt to tools that they have rarely used, immersing themselves in the unique world of distance learning. Do we know if our ESOL students are fully ready and able to meet us there? This webinar will focus on five tools for keep online teaching simple, meaningful, and engaging during the time of a crisis.
Ms. Schwartz is originally from Lima, Peru. She has taught EFL for 25 years and has accumulated 10 more years of international/local experience in every educational setting from K-12 to the graduate level here in the US. Ms. Schwartz is a practitioner that has led numerous educational partnerships, including the UMBC-UDEP educational partnership, and has advocated for many populations at-risk locally and internationally. She has presented on topics such as Academic Writing for Language Learners At-risk for the Fulbright Commission in Lima, Peru; served as a translator/copy editor for the Communications Officer (Peru and UNDP) and United Nations Development Programme (UNDP) international taskforce team during the "Truth and Reconciliation Commission" efforts in Lima, Peru during the time of post-terrorism (Sendero Luminoso); presented for CAL on the topic of "Teaching Voices" during Coronavirus in March; and led and launched initiatives on presentations on "Restorative Practices for English Learners At-risk" with a team of educators for MDTESOL as one of the chairs of the steering committee. She holds advanced certificates in Human Counseling and is currently enrolled at Harvard University completing her certificate in Educational Administration and Supervision in order to aspire to become a Principal. Ms. Schwartz is currently teaching ESOL for the Baltimore City Public School System in a low- income section of Baltimore city. Ms. Schwartz is a proud UMBC M.A. TESOL '10 alumna.
Click here to view or download event flyer. 
CANCELLED: April 25, 2020 | 9:00 – 12:00 — UMBC Campus: Location to be announced
Learner-centered Assessment in Your Language Classroom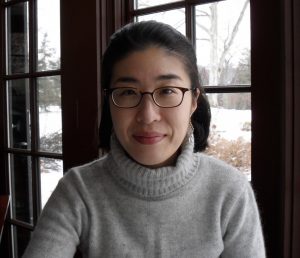 Jiyoon Lee (UMBC)
Do you want your students to be autonomous and responsible for their own performance in your language classes? This free half-day workshop explores a variety of ways to support your students with learner-centered assessment, including self- and peer-assessments. You will learn about the advantages of learner-centered assessment and how to incorporate it in language teaching. Through hands-on activities, you will actively engage with creating and reflecting on self- and peer-assessments. You will walk away with practical ideas you can use in your teaching immediately. The workshop is ideal for those who work with English learners in public schools or community language teaching programs.
Dr. Jiyoon Lee is an assistant professor at the University of Maryland, Baltimore County. An experienced teacher and teacher educator, she conducts research on speaking assessment, learner-centered assessment, and language assessment literarcy. She has lectured and given professional development workshops nationally and internationally. Dr. Lee currently teaches courses on linguistics and langauge assessment to pre- and in- service teachers in UMBC's Teaching English to Speakers of Other Languages (TESOL) program.
Click here to view or download event flyer. 
Past Spring 2020 Events
February 10, 2020 | 12:00-1:00 — Sherman Hall, A Wing, room 110
English Learners in the Transition from High School to College: Research and Policy
Linda Harklau (University of Georgia)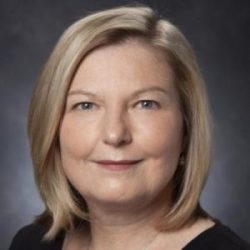 An increasing number of college-aspirant youth in U.S. public high schools come from multilingual (im)migrant backgrounds, including some who are still developing English proficiency. What does it take to get these youth into and through college? Drawing on recent research including her own work with college-bound immigrant youth, Harklau explores factors that facilitate and hinder English learners' linguistic and academic attainment in high school, and their experiences with college access. She shows that while applied linguists and TESOL educators have traditionally focused on classroom language instruction, attention has been shifting to the important influence of school, community, and societal contexts. Harklau identifies recent developments in language education policies at the high school and college level that are changing the nature of instruction for adolescent and young adult English learners, and considers implications for the professional roles of TESOL educators.
Linda Harklau is a Professor in the Department of Language and Literacy Education and affiliated faculty in the Linguistics Department at the University of Georgia (USA). Her research focuses on factors affecting language learning and academic achievement of multilingual youth in U.S high schools and their transition to college. Her work has appeared in prominent journals, and she has co-edited three volumes on multilingual youth and college transitions: Generation 1.5 Meets College Composition (Lawrence Erlbaum, 1999), Generation 1.5 in College Composition (2009), and Language Minority Students Go to College (Routledge, 2012). A past recipient of the TESOL Distinguished Research Award and Immediate Past-President of the American Association for Applied Linguistics, her current research looks at Georgia's implementation of college completion initiatives and its effects on programs and policies for English learners in state higher education.
Click here to view or download event flyer. 
March 9, 2020 | 12:00 – 1:00 – Fine Arts 459
Effective Teaching in Higher Education: Communication, Delivery, and Assessment
Aynur Yürekli (İzmir University of Economics)
The UMBC TESOL Program in collaboration with the Department of Modern Languages, Linguistics & Intercultural Communication and the English Language Institute present a talk by visiting Fulbright scholar Aynur Yürekli of İzmir University of Economics in Turkey.  She will speak on how pedagogical competencies of instructors play a crucial role in improving the quality of the teaching and learning in higher education institutions. However, in many countries worldwide, pedagogical training is not a requirement for being an instructor at a university. This talk explores how pedagogical competencies of instructors affect student perceptions by focusing on three key dimensions of classroom pedagogy: delivery, communication, and measurement and assessment. Specific emphasis will be placed on "classroom communication" and how it relates to concepts beyond the classroom setting.
Aynur Yürekli is an associate professor of English language teaching (ELT) and a Certificate in English Language Teaching to Adults (CELTA) tutor who is involved in teacher training and teaching English for academic purposes (EAP) at İzmir University of Economics in Turkey. Her research areas include pedagogical and professional development in higher education, teacher training, and ELT and applied linguistics.  She has lectured on these topics internationally in Cyprus, France, Hungary, Portugal, Russia, the United Arab Emirates, and the United States as well as nationally throughout Turkey. Currently, she is a visiting scholar at the UMBC Department of Education.
Click here to view or download event flyer.
March 21, 2020 | 10:00 – 11:00  – Online: Free Webinar
Second Language Acquisition or Disability? 
Marybelle Marrero-Colón

A growing number of students from diverse linguistic and cultural backgrounds demonstrate unique learning needs as they work to acquire a new language, as well as meet national and state standards. However, one question which arises is whether the needs of these diverse learners are being appropriately addressed by schools/districts, or are English learners being disproportionately identified for special education services? Professionals in the field need to discuss the issues involved in identifying disabilities in English learners, which many times mimic second language acquisition, and identify alternatives to special education placement.
Marybelle Marrero-Colón is a professional development content manager for the Center for Applied Linguistics. In her 33 years as an educator, inclusion specialist, program coordinator, administrator, and professional developer, Marybelle has acquired experience within the fields of ESL, Bilingual Education, Bilingual Special Education, Special Education instruction and evaluation, and Professional Development. For the Center for Applied Linguistics she has provided coaching, workshops, and presentations for schools, districts, national conferences, and various education based organizations in topics involving English Learners and Second Language Acquisition. Marybelle has a B.A. in Psychology & Spanish Language & Literature, an M.A. in Bilingual Special Education, and an M.S. in Administration & Supervision with a specialty in professional development. She is also a US Department of Education Title VII Fellow in Bilingual Special Education.
Click here to view or download event flyer.
April 18, 2020  | 10:00 – 11:00  – Online: Free Webinar
Co-Teaching: Keeping it Real in 2020 Public Schools
Danielle Healey

In our ever-evolving schools, it is becoming more clear than ever that co-teaching is the way to reach English learners in the classroom.  What does effective co-teaching look like?  What are the barriers for English language teachers?  Many of the models you have learned in class are excellent prototypes, but once you land that first job you will find that co-teaching in practice might look a little different.  What are some ways to think outside the box so you can still reach the students?  What are best practices for all students?   These are some of the topics and questions we will address during the webinar "Co-teaching: Keeping it Real in 2020 Public Schools".  While all will benefit from this information, there will be a focus on secondary, particularly middle school
Danielle Healey is a devoted language teacher with 13+ years of teaching experience.  She has taught in a variety of middle schools within the Howard County Public School System.  She has taught English language development classes, as well as full-time English language art classes to all learners.  Additionally, she has co-taught in all middle subjects, and regularly leads professional development opportunities at her current school in Ellicott City, Patapsco Middle School. She is an instructional leader who values the team aspect and what goes on behind the scenes to make students successful in the classroom.
Click here to view or download event flyer.
FALL 2019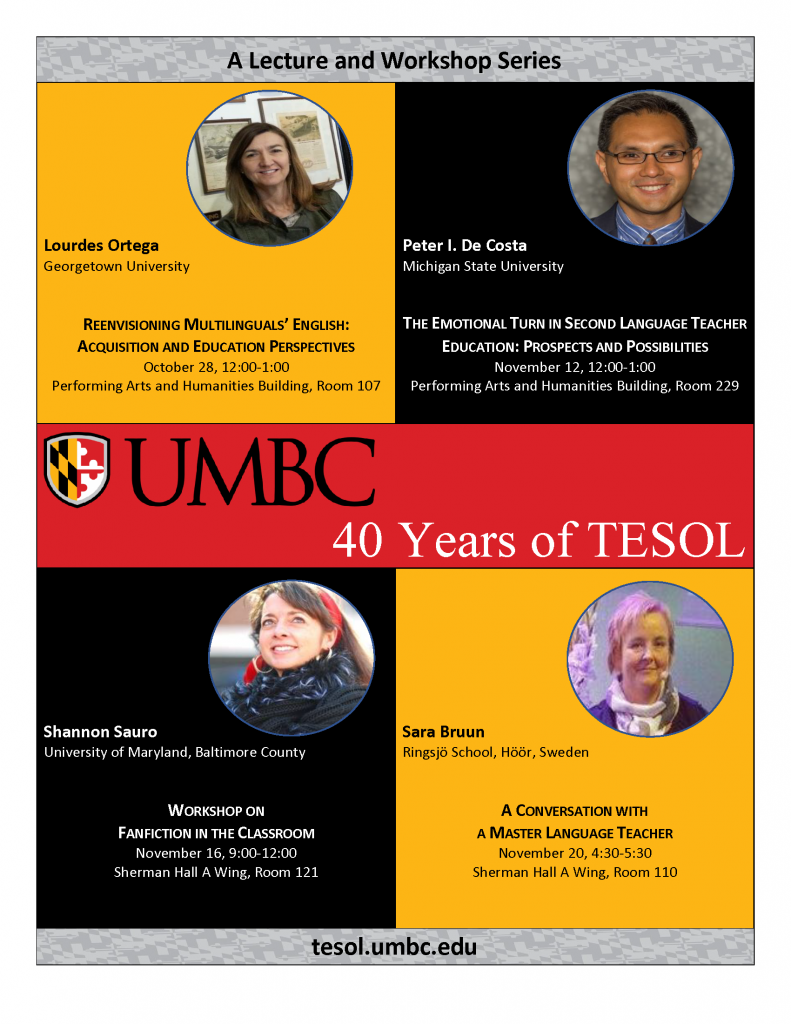 October 28, 2019 | 12:00-1:00 — Performing Arts and Humanities Building room 107
Reenvisioning Multilinguals' English: Acquisition and Education Perspectives
Lourdes Ortega (Georgetown University)
Two thirds of the world's speakers of English are second-language users and thus by definition bi/multilingual. All too often, their communication repertoires are construed as deficient and their multilingual prowess is erased. A wealth of knowledge from language acquisition by children and adults and from social theories in education can help us envision a new kind of multilingual English competence. I will argue that this kind of competence is continuous, probabilistic and gradient, and it is not limited by strictly linguistic or purely monolingual standards. I will then explore the pedagogical mindset that can help educators reaffirm multilinguals' English competence and success.
Lourdes Ortega is a Professor in the Department of Linguistics at Georgetown University and Convener of the Initiative for Multilingual Studies. She is best known for an award-winning meta-analysis of second language instruction published in 2000, a best-seller graduate-level textbook Understanding Second Language Acquisition (Routledge 2009, translated into Mandarin in 2016), and since 2010 for championing a bilingual and social justice turn in her field of second language acquisition. Her latest book is The Handbook of Bilingualism with Cambridge University Press (co-edited in 2019 with Annick De Houwer).
November 12, 2019  | 12:00-1:00 — Performing Arts and Humanities Building room 229
Emotional Turn in Second Language Teacher Education: Prospects and Possibilities
Peter De Costa (Michigan State University)
Following the sociocultural turn in teacher emotion research and the broader and deepening interest in affect within adjacent fields of psychology, second language acquisition, sociolinguistics, and linguistic anthropology, I explore second language (L2) teacher emotions from a positive psychology and critical perspective. The former perspective draws on recent developments in positive teacher psychology research, while the latter takes into account the sociopolitical dimensions of language teacher education. Importantly, both lines of research consider the ecologies in which teachers are embedded. To illustrate the vibrant and burgeoning language teacher emotion research agenda, I elaborate on three recently published studies. The presentation closes with a discussion of implications for pedagogy, policy and research.
Peter De Costa (PhD) is an Associate Professor in the Department of Linguistics and Languages and the Department of Teacher Education at Michigan State University. His primary areas of research are identity and ideology in SLA.  His work has appeared in numerous international journals in the areas of applied linguistics and language education.  Together with colleagues, he has recently co-edited special journal issues on scalar approaches to language learning and teaching, teacher identity, study abroad research methodologies, and World Englishes and second language acquisition. He is the author of The Power of Identity and Ideology in Language Learning (Springer, 2016) and editor of Ethics in Applied Linguistics Research (Routledge, 2016). He is the co-editor of the journal TESOL Quarterly.
November 16, 2019 | 9:00-12:00 — Sherman Hall A wing Room 121 
Workshop on Fanfiction in the Classroom 
Shannon Sauro (UMBC)
Do you or your students love Harry Potter, Lord of the Rings or Twilight?  How about Naruto, Inuyasha or Fairy Tail?  Or maybe Pokéman, Call of Duty, or Assassin's Creed?  Do you wish you could use them in your teaching?  This free half-day workshop introduces the use of fanfiction for language and literature teaching. Participants will engage in learning-through-doing modules developed by the FanTALES project including an overview of fan fiction and common genres and tropes, tools and techniques for searching fan fiction archives, and in-class short-form fan fiction writing.  The workshop is designed for in-service and pre-service language teachers at the middle and high school levels but is open to all who are interested. No previous experience with fanfiction is necessary. Pre-registration required.
Shannon Sauro is a specialist in technologically mediated language teaching and learning and second language literacy.  A faculty member in the UMBC TESOL program, her areas of research include the intersection of online fan practices and language learning and teaching, and the role of virtual exchange/telecollaboration in language teacher education.  She recently co-edited a special journal issue on CALL in the digital wilds as well as the books CALL for Mobility (Peter Lang, 2018; with Joanna Pitura) and The Handbook of Technology and Second Language Teaching and Learning (Wiley, 2017; with Carol A. Chapelle).  She is a past president of the Computer-Assisted Language Instruction Consortium (CALICO) and currently communications officer for UNICollaboration, an international organization for virtual exchange.
Click here to view or download event flyer. 
November 20, 2019 | 4:30-5:30 — Sherman Hall A wing Room 110
 A Conversation with a Master Language Teacher
Sara Bruun (Ringsjö School, Höör, Sweden)
The use of digital tools opens up the classroom to the whole world. With programs such as Skype and FlipGrid students all over the globe are able to meet, speak, and work together in real-time.  Digital tools transform teaching, and by using them wisely you can take your students far beyond text- and workbooks or struggles with vocabulary tests. They are able to "travel" and actually see what it is like in other parts of the world. These days, when some borders are being closed, it is important that we teach our students about different cultures and raise awareness about the world around us. A brief presentation serves as the foundation for a practice-based conversation about language teaching in the 21st century.
Sara Bruun is an award-winning language teacher, author, and lecturer from Sweden. She teaches English at a secondary school in Höör where she is also a development manager.  Her work was awarded the European Language Label by the European Commission in 2015.  In 2016, she received the outstanding achievement award for compulsory and upper-secondary school modern language teaching from the Royal Swedish Academy of Letters, History and Antiquities (Kungliga vitterhetsakademien).  She was recognized in 2017 as Sweden's Teacher of the Year for Educational Technology.  She is the author of two books, Klassrummet möter världen: Autentiskt, tematiskt och digitalt (The Classroom Meets the World: Authentically, Thematically, and Digitally) and Digitala arbetssätt i klassrummet: Att våga ta språnget (Digital Practices in the Classroom: Daring to Take the Leap).
Click here to view or download event flyer.