TESOL Lecture & Workshop Series
Upcoming events
---
Wednesday, April 7th, 2021 | 7 – 8p (est)  – Online: Free Webinar
An insider's guide to Fulbright for English Teachers
Hosted By: Dr. Brain Souders, Christina Crawford, Leah Ginty, Mike Schapiro
Did you know that UMBC has been named a Fulbright Top Producing Institution? If you're interested in applying for a Fulbright U.S. Student award to teach English, conduct research, or pursue graduate studies overseas, join us for a conversation that will address questions you may have, such as: How do I decide which country and/or award type to apply for? What are the steps of the application process? What activities should I get involved with now to have a competitive application? What should I emphasize in my application essays? What are the grantee's day to day responsibilities in their host country?
Sign up by emailing TESOL@umbc.edu to receive the webinar link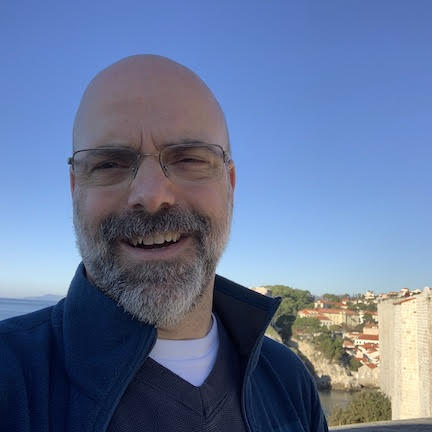 Dr. Brian Souders has worked with hundreds of UMBC students on their applications for Fulbright and other prestigious scholarships. He has also served on the executive board of the National Association of Fellowships Advisors, the professional organization of fellowship advisors. He attended two intensive Russian language study programs in Moscow, and worked for a year in Tallinn, Estonia as a research affiliate with the Estoniana Academy of Sciences under the auspices of the Foreign Language and Area Studies (FLAS) graduate fellowship program.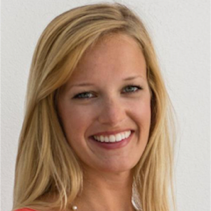 Christina Crawford will be graduating in May 2021 with her MA TESOL degree (with thesis) and graduate certificate in Instructional Systems Development. She works for the Department of Social Services at the Center for Family Success in Baltimore County as the Adult Education Instructor and Coordinator of the ESOL and Employment Readiness program. From 2014 2016 she taught English under the Fulbright English Teaching Assistant program in Austria and continued teaching in higher education and K 8 until relocating to the US in 2020. In the world of TESOL, she is interested in program development, teacher training, and educational policy and equity.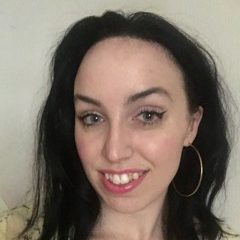 Leah Ginty is an alumna of the 2019 2020 Fulbright U.S. Student Program. As an English teaching assistant in Benin, she co taught English lessons with local teachers in secondary schools, English clubs, and U.S. embassy sponsored programs. Leah earned an M.A. in TESOL with PreK 12 certification from UMBC in 2019. In 2016, she earned an M.A. in French Literature from Boston College, where she had been a French teaching fellow and research travel grantee. She graduated from UMBC summa cum laude in 2014 with a major in MLLI (French), a certificate in Gender + Women's Studies, and a minor in music.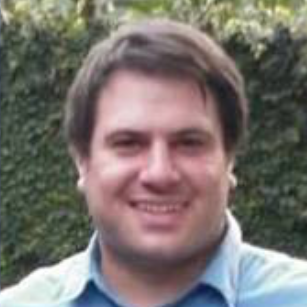 Mike Schapiro has a M.A. in TESOL from the University of Maryland Baltimore County and Bachelor's degrees in Spanish Language and Literature and Communication from the University of Maryland College Park. In Spring 2020, he completed a scholarship with the U.S. State Department's Fulbright Program in Colombia, South America, during which he taught English to vocational high school students. He has also taught in Costa Rica, community colleges, and the Washington University of Virginia. Currently, he is teaching math to ESOL students at White Oak Middle School in Montgomery County. In addition, Mike teaches ESOL to Spanish speakers for the nonprofit Identity and teaches math to fifth grade ESOL students for the George B. Thomas Saturday School program.
Tuesday, April 13, 2021 | 7 – 8p (est)  – Online: Free Webinar
An Intimate Conversation with Public School ESOL Teachers at Different Stages of their Careers
Hosted By: Joanne Amaro, Tema Encarnacion, Bridget Simmons
Are you planning to teach in a public school?
If so, you don't want to miss this opportunity to hear what it's really like teaching in the field from three ESOL teachers at different stages of their careers.
Sign up by emailing TESOL@umbc.edu to receive the webinar link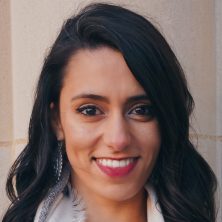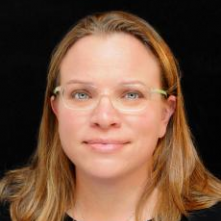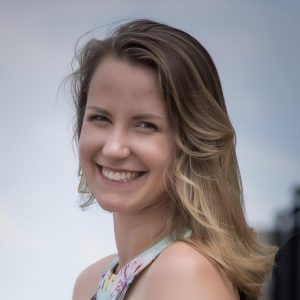 Joanne Amaro is a first-year English Language Acquisition teacher for Old Mill High School (AACPS) and current graduate student in the MA TESOL program. Prior to teaching ESOL, she taught World & Classical Languages (Spanish) for six and a half years at Phoenix Academy, the alternative school serving grades K-12 for AACPS. She is passionate about providing equitable, accessible learning opportunities for all students in her classroom via culturally relevant, learner-centered instruction. Her experience in special education, alternative education, foreign language teaching, and second language acquisition theory has evolved her teaching philosophy to believe that all students are capable of success, no exceptions.
Tema Encarnacion is an educator of multilingual students at Annapolis High School. She previously supported the ESOL program in Baltimore County Public Schools as the ESOL specialist and has worked with immigrant students and families in various capacities in Anne Arundel County Public Schools. After graduating from The George Washington University in Washington, DC, where she studied International Affairs and Spanish, Tema served as a Peace Corps Volunteer in the Dominican Republic. Upon returning from overseas, Tema completed her master's degree in TESOL at the Notre Dame of Maryland University and has been working with immigrant students and families for the last 20 years. She is passionate about mitigating inequities for immigrant students and families and has co-founded the non-profit, The Chesapeake Language Project which aims to increase educational access for immigrant students.
Bridget Simmons is an alumna of the M.A. TESOL program at the University of Maryland, Baltimore County (UMBC) where she also earned her bachelor's degree in Modern Languages, Linguistics, and Intercultural Communication. In the years leading up to teaching, she has volunteered locally at the Education Based Latino Outreach and the Esperanza Center as well as overseas teaching English classes at the Centro Boliviano Americano in Cochabamba, Bolivia and You Can Camp in Bergamo, Italy. In addition to these volunteer positions, she served on the Maryland TESOL board as the graduate student chair and interned at the English Language Institute at UMBC. She is currently an elementary ESOL teacher at Baltimore Highlands Elementary, developing and implementing lessons for 1st, 2nd, and 5th grade with a majority Spanish speaking population of students.
Friday, April 23, 2021 | Noon – 1p (est)  – Online: Free Webinar
English in a Multilingual World
A conversation with Constant Leung and Francis Hult
How can the power of English be balanced with respect for linguistic diversity?
In this session, Constant Leung and Francis Hult discuss the state of English in the world today and the social responsibility of English language educators who teach multilingual student populations.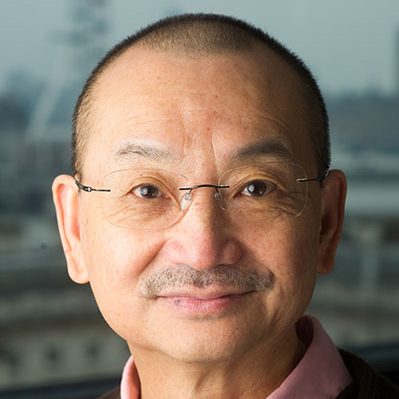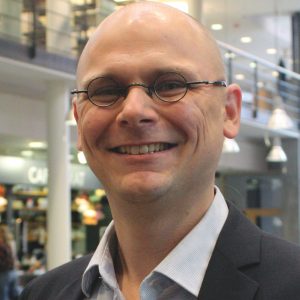 Constant Leung is Professor of Educational Linguistics at King's College London. His research interests include academic literacies, additional/second language teaching and assessment, language education policy, and teacher professional development. He is Co Editor of Language Assessment Quarterly , Editor of Research Issues of TESOL Quarterly, and serves as a member of the Editorial Boards of Australian Review of Applied Linguistics, Language and Education, and the Modern Language Journal He is a Fellow of the Academy of Social Sciences (UK). His work in developing the English as an Additional Language Assessment Framework for Schools (funded by the Bell Foundation) won the 2018 British Council ELTons international award for innovation.
Francis M. Hult is Professor and Director of the TESOL program at UMBC. His work at the crossroads of sociolinguistics, discourse studies, and education focuses on language policy, linguistic landscapes, and multilingual education. He serves on the boards of several journals including International Multilingual Research Journal ; Language, Culture and Curriculum ; Language Policy ; and Pedagogical Linguistics . His books include Educational Linguistics in Practice (with King) and Language Policy and Language Acquisition Planning (with Siiner and Kupisch ). He is editor of the Educational Linguistics book series for Springer, and together with Ofelia García he edits the Contributions to the Sociology of Language book series for De Gruyter.
Keep a eye out for more information for these upcoming events
April 27th 7-8 pm Tips on taking the ESOL praxis exam
---
Past Events
Tuesday, March 30th, 2021 | 7 – 8p (est)  – Online: Free Webinar
An insider's guide on preparing a competitive public school job application
Hosted By: Charlene Durant & Nylca Vandillen | Anne Arundel County Public Schools
Are you planning to work as a public-school teacher after graduation? If so, join us to learn more about what to expect when applying for a preK-12 teaching job and tips for how to prepare a strong application.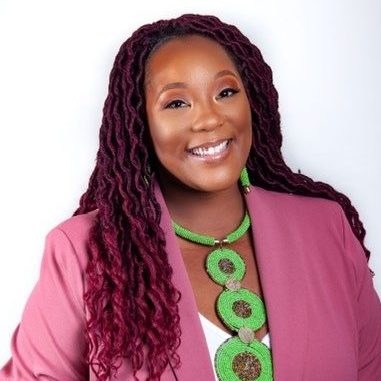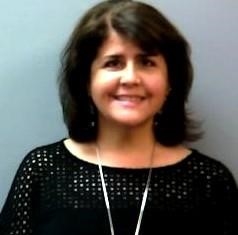 Charlene Durant is a graduate of Anne Arundel County Public Schools. She started her career as a secretary in AACPS then worked as an assistant in the human resources department. She has been a recruiter for various content areas in AACPS for the past six years. Her goal is to help individuals find their path and purpose. It brings her joy to connect candidates with their dream job.
Nylca Vandillen has a BA in Psychology and an MA in Organizational Management. She worked as a technical recruiter in the Silicon Valley for 15 years. She has worked in many roles in AACPS; she taught Spanish for seven years, worked with magnet students coordinating internship requirements, and now works in human resources as a recruiter.
Wednesday, March 10, 2021 | 7 – 8p (est)  – Online: Virtual Event hosted by the UMBC TESOL Club
Yoga and Massage
Hosted by Sara Clement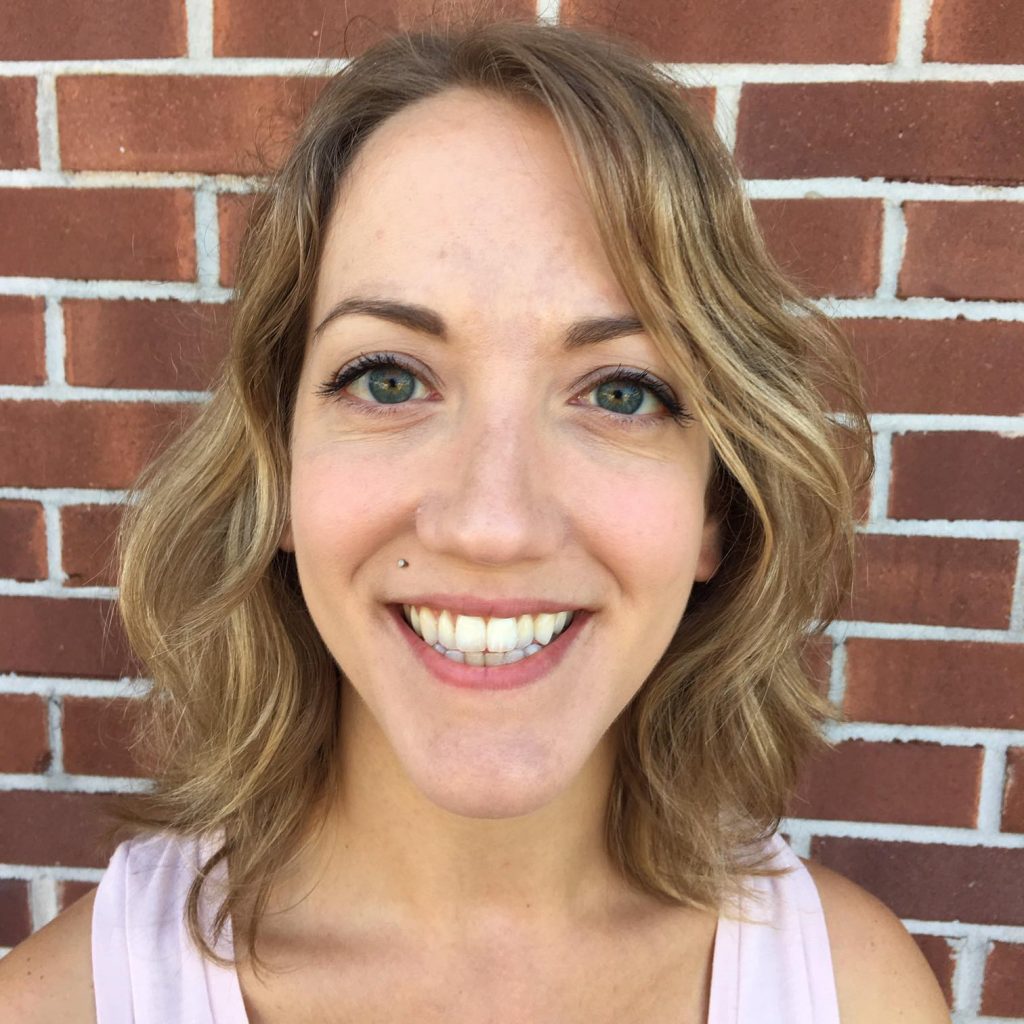 Sara will present techniques for self massage and gentle yoga-inspired stretches to help ease stress and relieve those common ailments that sneak up on us from inactivity. Specifically, she will address neck, back and shoulders, low back and hips, and hands and wrists.
No yoga mat required. Helpful to have a tennis ball, a medium to large bath towel, and a belt or yoga strap.
Sara Clement is a MA TESOL student and currently working as the department's graduate research assistant part time. Among Sara's many teaching experiences over the years, two include yoga and massage therapy. Hoping to graduate in the spring of 2022, Sara has the intention to take her family abroad and teach English as a foreign language for a bit before pursuing a Ph.D.
Click here to view or download event flyer.
Thursday, February 25, 2021 | 4:30p – 5:30p (est)  – Online: Free Webinar
Understanding and Using K-12 English Language Proficiency Assessments to Promote Beneficial Outcomes for English Learners
Ahyoung Alicia Kim | University of Wisconsin-Madison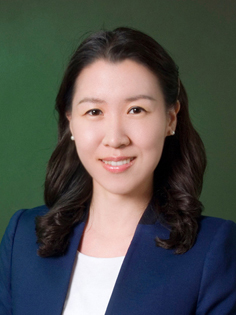 English learners (ELs) comprise over 10% of the total K-12 population in the U.S. As part of the federal policy (Every Student Succeeds Act) to support ELs, they are assessed, identified, and placed in language instruction educational programs. Therefore, assessing ELs is an integral part of supporting ELs.
This talk focuses on WIDA ACCESS for ELLs (in short ACCESS), an English language proficiency assessment used across 40 U.S. states and territories, including Maryland. The presentation will begin by describing what ACCESS measures—English language development standards in the four language domains of listening, reading, speaking, and writing. Next, we will learn about how students' responses are scored across the four language domains and presented on score reports. The talk will conclude by suggesting how educators could use ACCESS scores to promote beneficial outcomes for ELs. To appropriately use ACCESS scores, educators should accurately interpret test scores. In addition, educators need to be informed regarding appropriate decisions they can make using the scores, and the potential consequences of their decisions on student outcomes.
Dr. Ahyoung Alicia Kim is a researcher at WIDA at the University of Wisconsin-Madison where she conducts validation research of ACCESS for ELLs and other WIDA language assessments. Her research interests include language assessment, child bilingualism, second language literacy development, and computer-assisted language learning. Prior to joining WIDA, Dr. Kim was a post-doctoral fellow with a focus on child bilingualism at Cornell University. She has also led research on large-scale English proficiency exams at Seoul National University in Seoul, Korea. Over the years, she has taught TESOL and ESL courses in the U.S. and abroad. Dr. Kim holds an Ed.D. in Applied Linguistics and an Ed.M. in TESOL from Teachers College, Columbia University.
Click here to view or download event flyer.
Thursday, August 27, 2020 | Restorative Practices for English Learners At-risk in the Time of COVID-19
Madelaine Pella Schwartz

In the time of a historic pandemic, ESOL educators across the globe have had to engage with new online learning platforms. Many have been forced to quickly learn and adapt to tools that they have rarely used, immersing themselves in the unique world of distance learning. Do we know if our ESOL students are fully ready and able to meet us there? This webinar will focus on five tools for keeping online teaching simple, meaningful, and engaging during the time of a crisis.
Ms. Schwartz is originally from Lima, Peru. She has taught EFL for 25 years and has accumulated 10 more years of international/local experience in every educational setting from K-12 to the graduate level here in the US. Ms. Schwartz is a practitioner that has led numerous educational partnerships, including the UMBC-UDEP educational partnership, and has advocated for many populations at-risk locally and internationally. She has presented on topics such as Academic Writing for Language Learners At-risk for the Fulbright Commission in Lima, Peru; served as a translator/copy editor for the Communications Officer (Peru and UNDP) and United Nations Development Programme (UNDP) international taskforce team during the "Truth and Reconciliation Commission" efforts in Lima, Peru during the time of post-terrorism (Sendero Luminoso); presented for CAL on the topic of "Teaching Voices" during Coronavirus in March; and led and launched initiatives on presentations on "Restorative Practices for English Learners At-risk" with a team of educators for MDTESOL as one of the chairs of the steering committee. She holds advanced certificates in Human Counseling and is currently enrolled at Harvard University completing her certificate in Educational Administration and Supervision in order to aspire to become a Principal. Ms. Schwartz is currently teaching ESOL for the Baltimore City Public School System in a low-income section of Baltimore city. Ms. Schwartz is a proud UMBC M.A. TESOL '10 alumna.
Click here to view or download event flyer. 
last updated 2021 03_30