John E. Nelson Scholarship Fund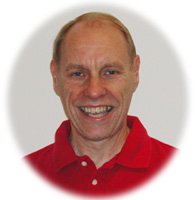 John Edward Nelson (Age 72)
On Friday, February 26, 2016, John E. Nelson of Silver Spring, MD passed away unexpectedly. Beloved husband of Susan Umphrey Nelson; father of Katharine Lee Nelson; grandfather of Toby Coursey Nelson; brother of Janet Nelson Schmitt; Also survived by countless family members, friends and students.
Originally from Seattle, Washington, Dr. Nelson traveled extensively before settling down in Silver Spring with his wife and daughter. He was a Peace Corps volunteer in Ethiopia in the 1960s, taught at the American University in Cairo, Egypt through most of the 1970s, and earned his PhD from McGill University in Montreal, Canada in 1980. He worked for Prince George's County public schools as an ESOL parent involvement specialist. In 2004, Dr. Nelson "retired" to an entirely new career as co-coordinator of the Masters' Program in English as a Second Language at the University of Maryland, Baltimore County.
Dr. Nelson was a dedicated mentor and teacher who was energized most by his interactions with students. He led an incredibly full life travelling extensively internationally and locally, running with the "Rolls & Buns" club, playing nonstop competitive trivia, and driving up to Philadelphia each and every week to spend time with his young grandson. He was fiercely dedicated to his family, his students, and his friends. His boundless energy and enthusiasm were a source of inspiration to everyone around him.
In lieu of flowers, the family requests memorial contributions to the John E. Nelson Scholarship.
Please make your checks payable to the UMBC Foundation, and note in the memo line John E. Nelson Scholarship.
Send to:
UMBC Foundation
John E. Nelson Scholarship
1000 Hilltop Circle
Baltimore, MD 21250