The Child Care Career & Professional Development Fund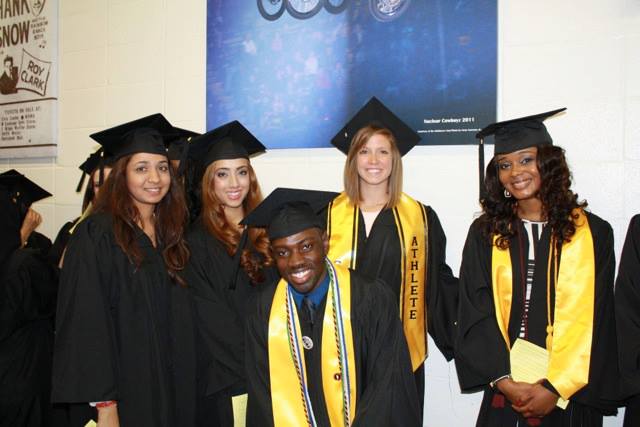 Funding for Credentialed Child Care Providers to pursue a College Degree
Overview
The Child Care Career and Professional Development Fund (CCCPDF) is a tuition assistance program for child care providers to obtain a college education at participating colleges/universities in Maryland. Funding is available for child care providers to earn a college degree in the following areas:
1. Early Childhood Education
2. Child Development
3. Elementary Education
4. Special Education
The fund does not reimburse participants as the payments are made directly to the college or university. MSDE will notify applicants of whether or not they have received fund approval.
The CCCPDF is regulated by state statute in the code of Maryland COMAR 13A.14.09.08.
Eligibility Requirements
CCCPDF applicants must meet the following requirements to receive funds (COMAR 13A.14.09):
1. Participate in the Maryland Child Care Credential Program at Level Two or higher
2. Work in a licensed child care center or be a registered family child care provider in Maryland and work at least 10 hours per week
3. Fulfill entrance requirements at the participating college of your choice
4. Have at least one year of documented experience working with groups of children in an approved setting
5. Maintain employment in child care in Maryland while participating in the Program
6. Participate in professional development
7. Agree to complete the child care service requirement in Maryland for at least 10 hours per week after completion of the degree and/or withdrawal from the fund
8. Maintain at least a 2.50 cumulative GPA from the point of first entering the Program
How To Apply
If you are interested in applying for the Fund, you must first contact the participating educational institution of your choice.
University of Maryland Baltimore County proudly participates in this program and contact information for CCCPDF Coordinators at each college can be located on the website.
Webpage:
http://earlychildhood.marylandpublicschools.org/
Email:
credentialocc.msde@maryland.gov
Application Due Dates:
* First-time applications are due by March 1.
* Continuation applications are due by June 30.
First-time applications are processed on a first-come, first-served basis. Priority is given to applicants who have not yet completed any college courses for credit from an accredited college or university.
For Additional Details, Please Contact:
Marloe Lippert
Child Care Career and Professional Development Fund
Email:marloeli@umbc.edu